Welcome to Unseen Wiki
The Unseen Wiki is a wiki devoted to the world of The Paradox Chronicles, a series concerning what you can't see...but what can see you.
To get you started...
Check out these links! The key to the Paradox world is understanding the main elements that make it up.
What's New
March 17, 2010
Articles *Ghosts and *Catalog Codes added.
Featured article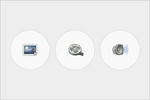 Fill me in with the first paragraph of an article that you wish to feature. Don't forget to include a link to the article so your visitors can read the whole thing.
Ad blocker interference detected!
Wikia is a free-to-use site that makes money from advertising. We have a modified experience for viewers using ad blockers

Wikia is not accessible if you've made further modifications. Remove the custom ad blocker rule(s) and the page will load as expected.